on 31 oct0ber
 this text will be deleted
DANGEROUS DAYS  The days of the month /plus, minus a day/,  days of possible strong earthquakes,magnetic storms, climatic cataclysms, and severe disasters of fatal outcome due to human errors.
forecast
Dangerous days in 
October  are:
/plus, minus a day/
    2nd,  8h,  17 th, 24 th, 29th
………………………………………………

………………………………………………
The magnetic storms per day can be seen here:
Current Auroral Oval: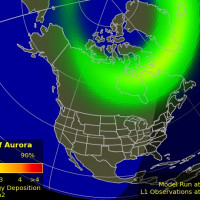 Is there a connection between magnetic storms and earthquakes? Perhaps YES! Yet, this is only a hypothesis now.
The earthquakes in the last seven days can be seen here:

   
A comparison.  On 7th, 8th, and 9th March /2012/the solar activity looked like this:On 7th March, users from Europe, Australia, Africa, and some countries in Asia had no access to Facebook. If on any of the following days or months *the red columns reach beyond* level eight, forget about Facebook. Even homers will not be able to help in establishing the connection between us.
 On 7th, 8th, and 9th March /2012/
On 17th, 18th, and  19th March /2015/